Auto repair Apopka-Since 1991,Our mission has been to provide expert, friendly comprehensive auto repair in Apopka, car repair in the Orlando area and at competitive prices. The most important aspect of our business has been to build lasting, trustful relationships with our customers, and to become a recognized leader in the Central Florida community. Our customers drive from Wekiva, Mt Plymouth, Zellwood, Mt Dora, Altamonte Springs, Longwood, Casselberry, Maitland, Orlando and further to have us work on their vehicles. We are proud to be 4 generations deep in some of our customers family tree. We service and repair All makes and models,Domestic and Import -classic car to todays high tech vehicles..Oil changes ,tune up, brakes, air bag repairs, air conditioning, electrical problems,alternator,starter,ck eng light,fuel injection,rear end, clutches,transmissions,engines,tires,alignments and more. Please visit our new web site link above for more detailed info and links to savings.
Any shop can not give you an accurate price quote over the phone without seeing your car. ...
You can call different shops and getting different prices. Unless the shop has had a chance to examine or test drive the car in person, there is no way to accurately diagnose your problem and give you an accurate price quote. Beware of any shop that is willing to give you a cheaper quote over the phone without seeing the car. Most likely they will quote you a low price just to get you to set up an appointment. They may not have the proper training and equipment to do the job right.The parts they are using are lesser quality or have no warranty.They may hit you with a much higher price once they "take it apart" and leave you with no choice.We will be happy to quote a job on the phone or use our FREE Repair Pal link below for a estimator tool.We will always diagnose and inspect the problem when it arrives to make sure the repair is the correct fix at a fair price.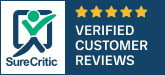 Join our text club and get $5 off instantly - text Autorepair to 31996
Send mail to webmaster with questions or comments about this web site.
Copyright © 1992-2016 Central Florida Auto Repair, Inc. and respective web sites and authors

This Site or contents can not be reproduced without written consent from its registered owner

*OUR PRIVACY POLICY*
Your information will not be sold, distributed or used
without your written consent